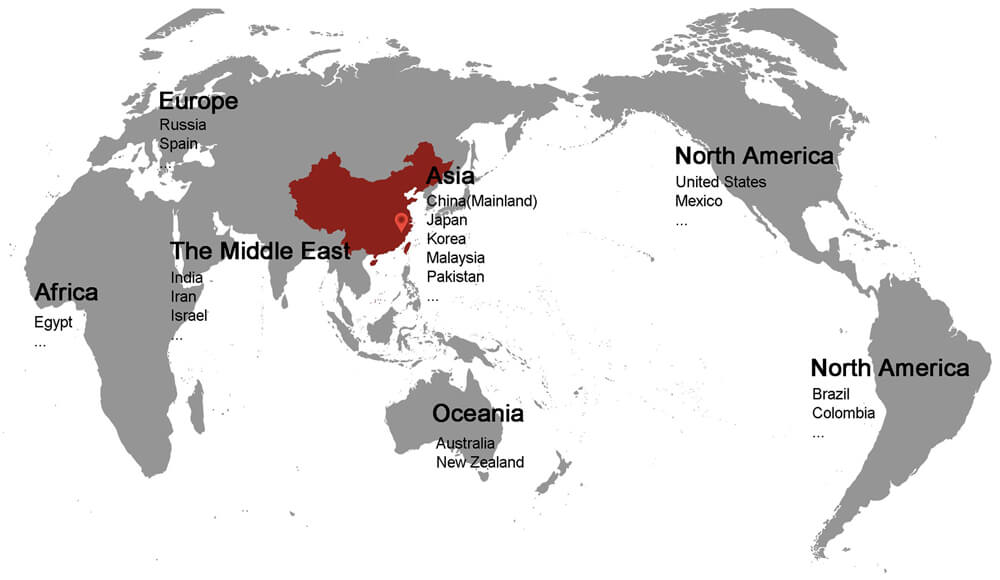 MARKET ANALYSIS: ASIA
At present, it has a certain influence in Chinese's market, and the continued development of Asian markets over the years, it also brought the "Great Wall" to some countries represented by Japan ,South Korea, Malaysia and Pakistan, etc. We will also make great efforts to tap the Asian market and further enhance brand awareness.
MARKET ANALYSIS: THE MIDDLE EAST
"Great Wall "currently serves India, Iran, Israel and other countries. In the future, we will strive to be more effective in other countries in the Middle East.
MARKET ANALYSIS: EUROPE
The Europe Market, stands for the quality, corporate culture and brand awareness. In the development of European market, we will always keep hunger and thirst, and strive to make a larger market.
MARKET ANALYSIS: AMERICAS
The United States and Mexico are the main markets in North America , while Brazil and Colombia are the main markets in South America. We are also trying to developing the larger markets through exhibitions and other channels.
MARKET ANALYSIS: AFRICA
Serve customers, satisfy customers, and promote customers."Great Wall" may play a special role in Africa's development.
MARKET ANALYSIS: OCEANIA
Australia and New Zealand are the two major markets, maintain long-term and stable service can make corporate reputation recognized by local consumers ,thus expanding brand influence.